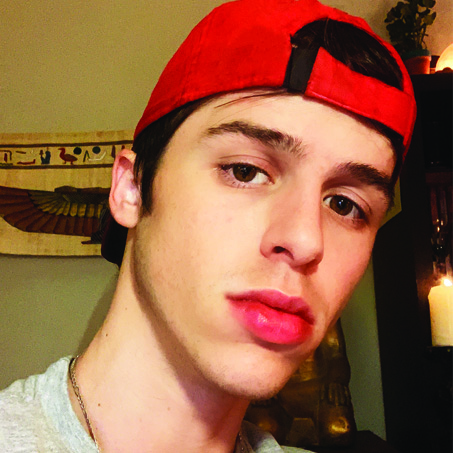 First off, how are you doing? Anybody who knows me, or can just read me, knows I'm an empath. I practice Tarot reading and psychic mediumship, although soon I will be branching out to astrology and rune casting. With finding this new passion, I developed a new sense of happiness. Assisting with healing my clients and leaving them feeling complete is my only objective.
Let us explore your life through the Tarot by utilizing numerous types of insightful spreads. I make sure my clients get every detail needed to understand whatever lingers in their mind that hasn't been answered yet. My biggest purpose is about you, giving you the healing you deserve and to spread nothing but positivity and love.
As a kid growing up with trauma, I lacked happiness. With this newly found calling, I found that happiness that hid deep within me. So, please allow me to give you the insight you need and let's conquer any unclear thoughts!
---
---
Noah's Testimonials
I would highly recommend Noah and will definitely make a connection with him again. I received a mediumship reading from Noah this past weekend. I have to say that he was absolutely respectful and compassionate in the entire reading. I loved the fact that he was very honest and I really truly appreciated that throughout the reading.

Laurie Ann
Besides Noah's mesmerizing energy, he truly has a heart of gold. There is no denying he's a gifted reader with a sweet soul that shows a tremendous amount of empathy. Noah is most certainly one-of-a-kind. His energy captivated me. I reached out to him for guidance on a particular issue. Not only did his reading fully resonate and brought great clarity to my situation, but the amount of compassion and caring he shared, his willingness to want to help, are qualities most sought after, but hard to find at times. I'm truly blessed to have crossed paths with him.

Linda R.
I just had a reading with Noah and I am so impressed. I laughed, I cried, I reflected on my entire life. He really took his time and explained every card in depth and how it relates to my life; past, present and future. He truly loves his gift and helping people. I am just amazed. What an amazing soul.

Cheyenne
Noah was a phenomenal help, and helped to keep me sane through a tough spot in my life but due to his reading he did for me it gave me hope to keep fighting for my relationship. Now that relationship has budded so much that I'm getting married soon. So yes thanks to Noah, I didn't lose faith in the man of my dreams and now he's soon to become my husband. Thanks so much Noah! Love you!

Stephanie
Noah is wonderful at fulfilling his calling. He has helped me through a very difficult time. I have had four readings from him. Two of which were paid and two for free. All of which was 100% accurate. Only once did I now understand part of his message at the time. However it most certainly resonated within a few days. He is genuine and caring. He truly enjoys helping people and has a heart of gold. If you are in need he is your guy. He gives his all to every reading be it free during his lives or paid. I truly believe the universe purposely had our paths crossed at a perfect time for both of us. He became very emotional from my feelings of duress. Truly caring how I felt and wanting to help me from the heart. Many blessings to you Noah you deserve nothing but the best in life. Love and light to you sweet soul.

Judy