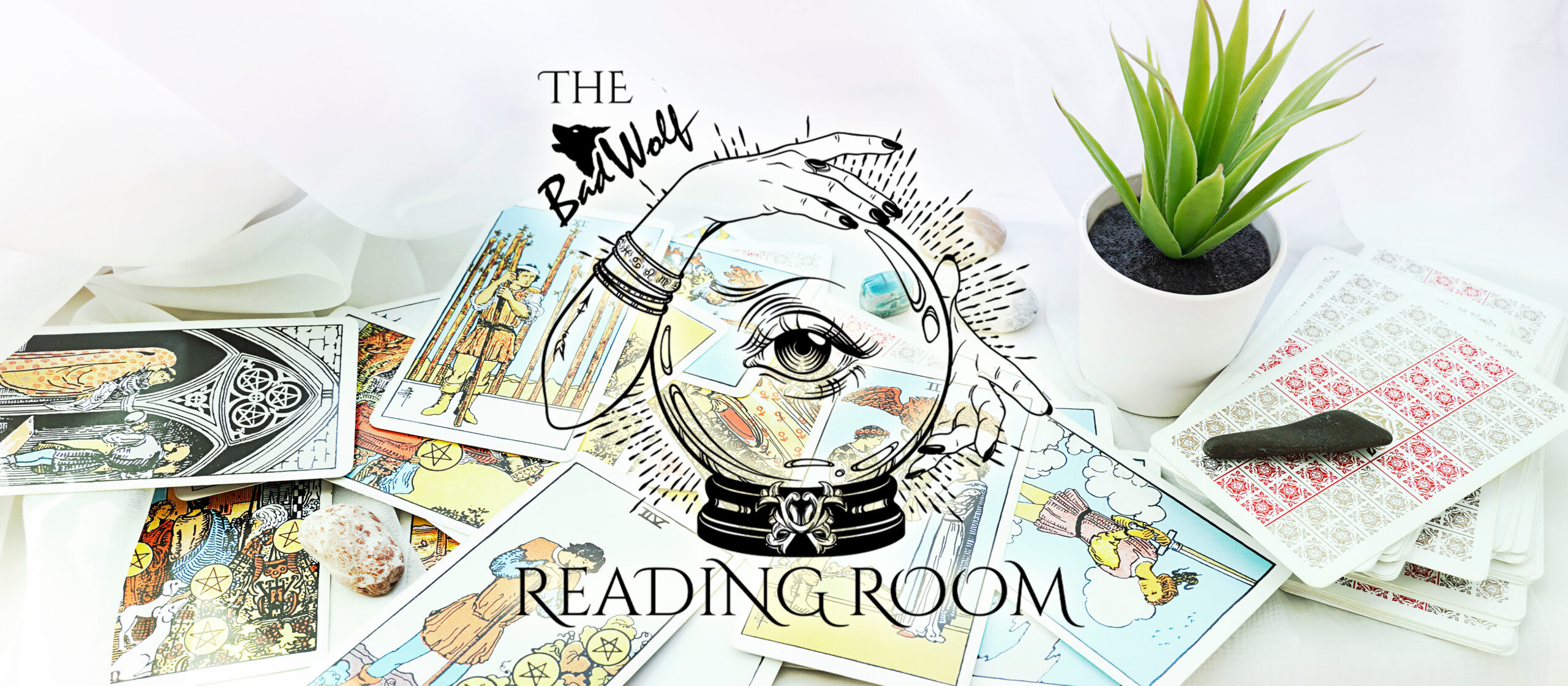 Tarot Card Readings & Psychic Mediumship Sessions
507 East Houston Street, San Antonio, Texas 78205
The Bad Wolf Reading Room's team of skilled, experienced intuitive counselors is devoted to bringing you only focused, balanced, encouraging and intuitive predictions and affirmations. Our intuitive counselors offer Tarot card readings and psychic mediumship.
Receiving a Tarot card reading is a beautiful and magical experience that can help you better understand your unique journey through the spiritual, emotional, and physical world. It gives you a glimpse within, offering you a mirror into your own soul.
Our intuitive counselors who practice psychic mediumship carry the ability to speak with the dead. Mediums obtain messages from the spirit world in different ways. Some receive intuitive information, in which images and words appear as mental impressions that are then relayed along to the living. In other cases, a medium may hear actual auditory messages or see actual images of these messages. Many people who do spirit communication regularly find that the dead can be quite a chatty bunch sometimes.
Our Intuitive Counselors
Please select a practitioner to view their biography.
Hours of Operation
Sunday: 2 PM – 8 PM
Monday: 2 PM – 8 PM
Tuesday: Closed
Wednesday: 2 PM – 8 PM
Thursday: 2 PM – 8 PM
Friday: 2 PM – 10 PM
Saturday: 2 PM – 10 PM